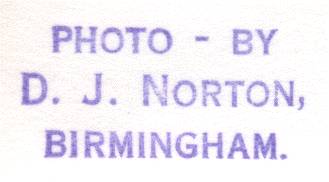 Trams and Buses - City Centre
Click
here
for detailed notes about these pictures
Note that many pictures have modern equivalents - move cursor over each picture to check
839 Suffolk St - 5/7/52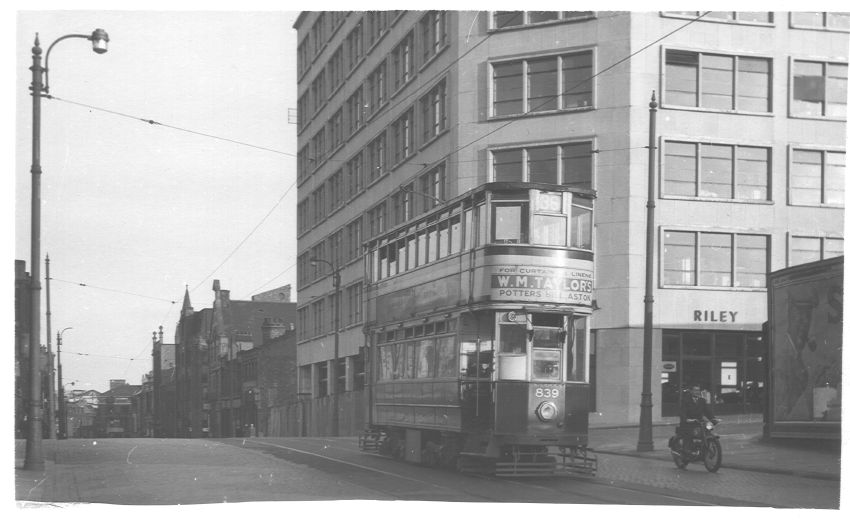 This picture shows Suffolk Street with Holloway Head off in the distance. The road going off to the right is Severn Street.

To take the modern view of this location involved standing in the middle of Suffolk Street Queensway!

Behind the advertising hoarding on the far right is where The Mailbox is today.

8 Navigation St - 13/2/50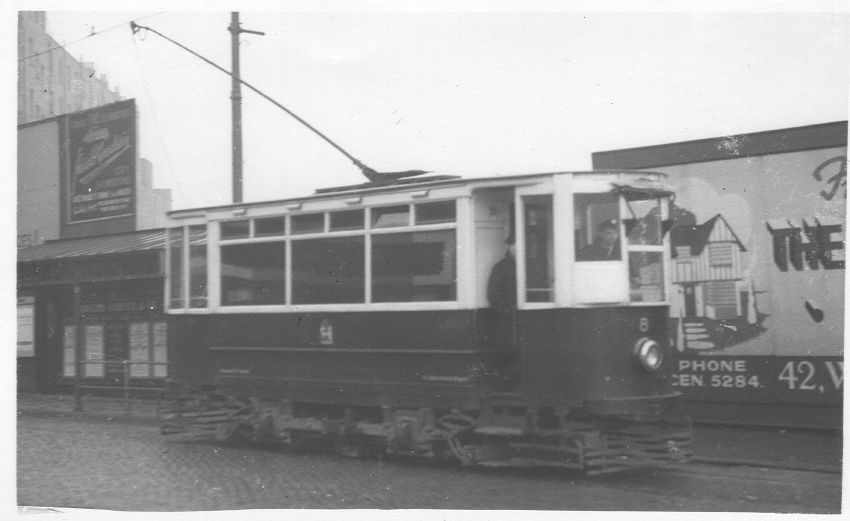 I wasn't going to include this picture because it's a little out of focus. However, I guessed that the fact that it is the only single decker photographed and the fact it is Tram No. 8 probably makes it quite important!

739 Pershore St - 5/7/52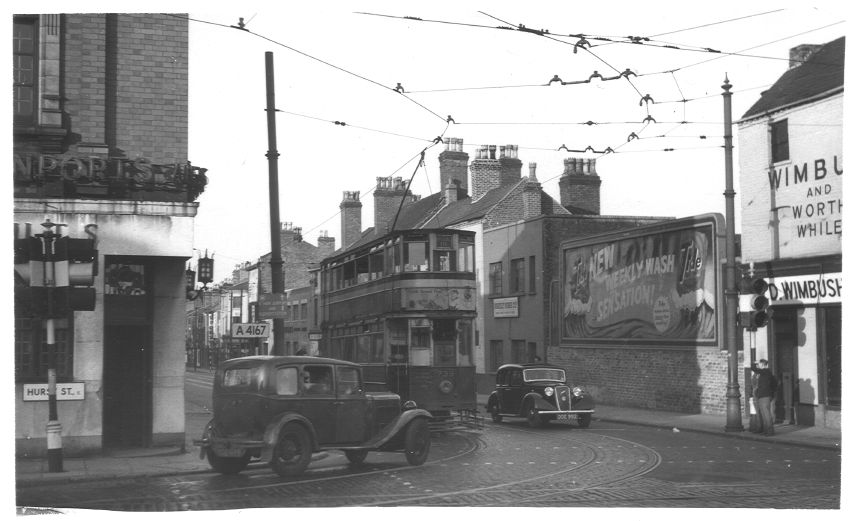 I'm not sure why it says, "Pershore St", on the back of this one as it's clearly taken in Hurst St. Maybe it's because the tram is heading towards Pershore St via Bromsgrove St.

The modern view of this scene is particularly depressing since, over 50 years later, the spot where the Bromsgrove St buildings were is still wasteland.

The old picture shows that Bromsgrove St used to extend beyond its junction with Pershore St. An old map shows it continuing until it reached Jamaica Row.

570 Deritend - 4/7/53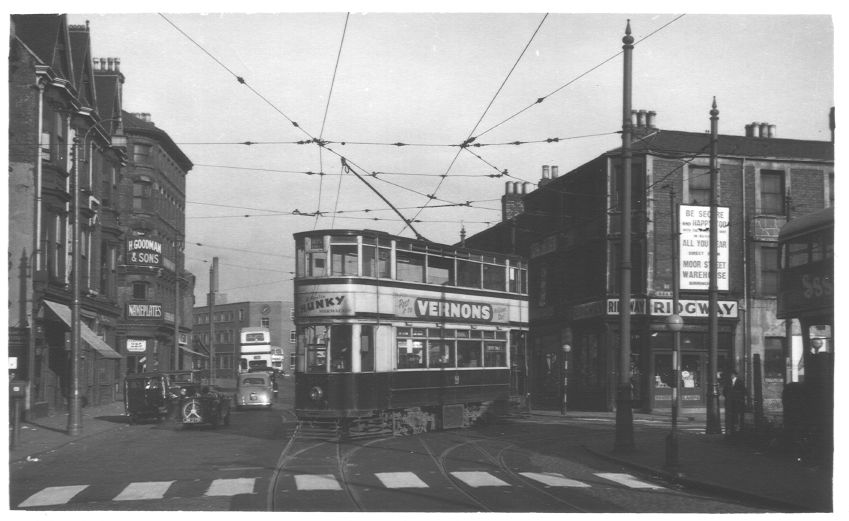 The tram is turning into Rea Street. H.Goodman & Sons on the left was on the corner of Milk Street.

581 Nr Central Fire Station - 4/7/53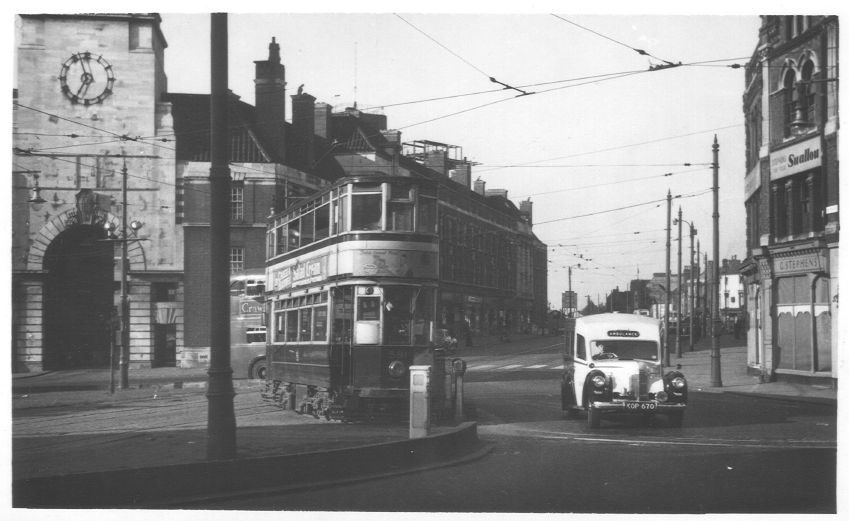 This is taken at Lancaster Place with Aston Street being the road to the right of the fire station.

Is that a double decker Midland Red behind the tram?

722 Dale End - 4/7/53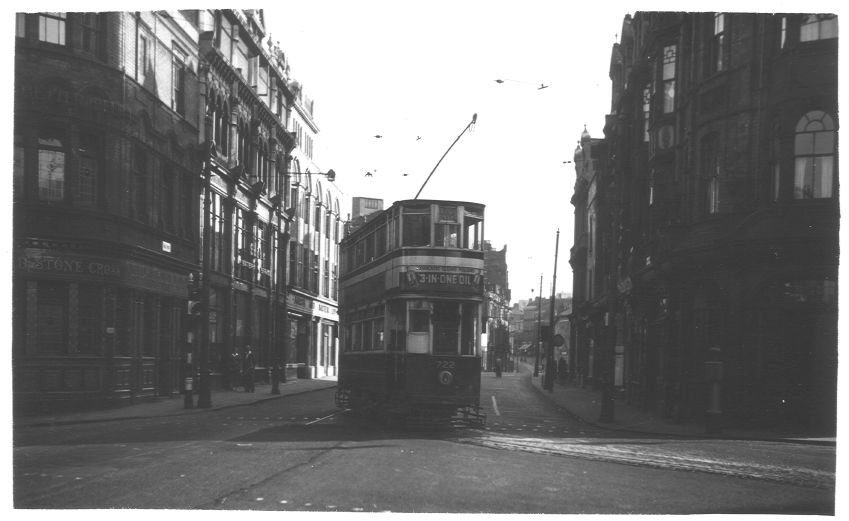 I still can't believe Dale End was full of such beautiful buildings!

698 Carrs Lane / Moor St - 4/7/53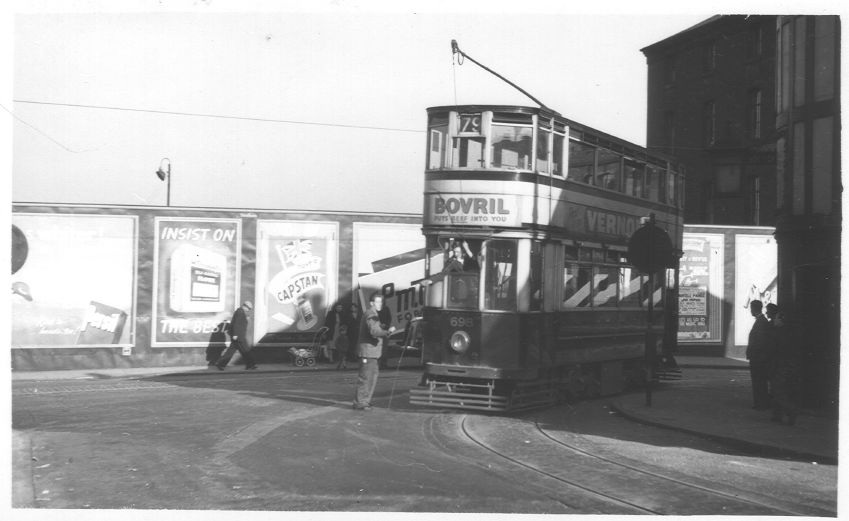 The tram is turning from Carrs Lane into Moor Street where it will pick up the overhead lines.

674 Carrs Lane - 4/7/53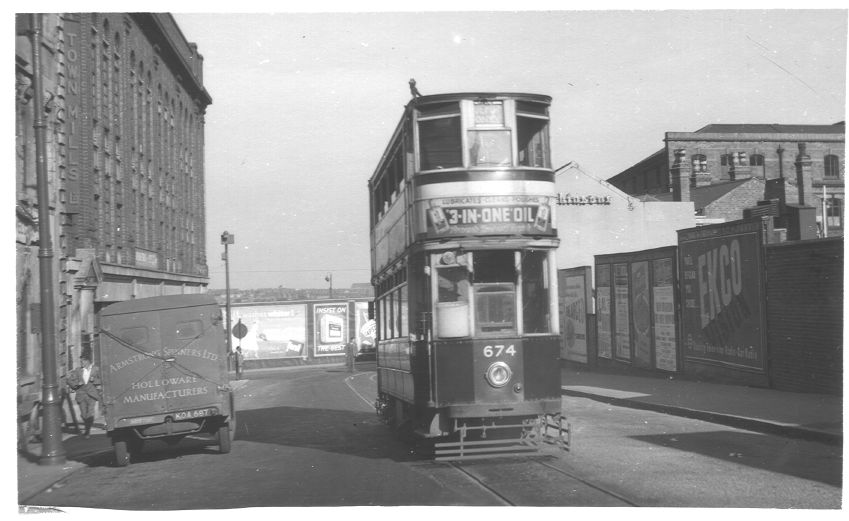 690 Carrs Lane - 4/7/53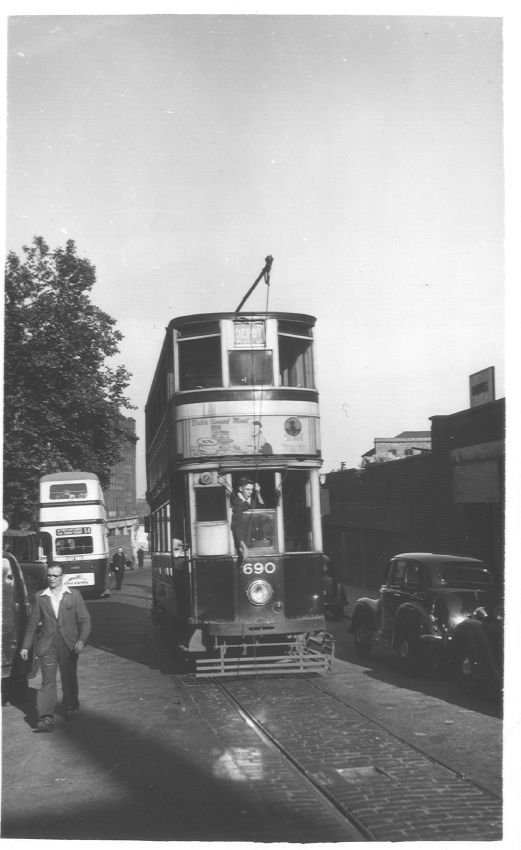 Another unusual portrait format print - there aren't many in the collection. Note the guy on the tram is pulling on a rope to disconnect from the overhead lines. Hang on! Where are the overhead lines...? It turns out they'd already been removed as this tram was on its final journey. This is all explained in the detailed notes.

546 High St - 4/7/53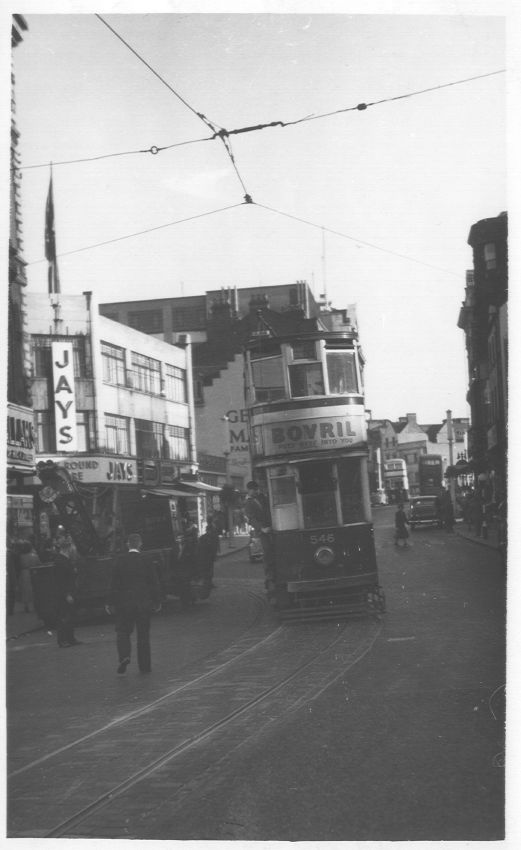 This slighly crooked image shows tram 546 turning into Carrs Lane from High Street. Note the rescue struck on standby on the left of the picture. Here is a clearer view of the truck.

---