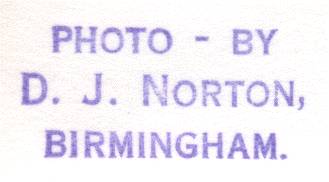 Brownhills Stations

It's hard to believe, now that there is no station in the town, but Brownhills once had
two
stations! Whilst both were operating passenger services as part of the LMS Railway, the L&NWR station was known as Brownhills (High Street) and the Midland station was called Brownhills (Watling Street). For most of it's life, however, the old L&NWR station was simply known as Brownhills
Nr Site of Brownhills (MR) Stn - 13/6/55

As explained on Wikipedia, Brownhills (Watling Street) had closed to passengers way back in 1930 so it's not suprising that there was little to be seen when my father visited in 1955. This picture is looking south from Watling Street towards the site of the station that lay north of the Chester Road.

It's not all bad news, however, as part of the old Midland line to the north of the station site now forms part of the Chasewater Railway.

Brownhills (LNW) Stn - 13/6/55

This view of the old L&NWR station was taken from High Street, a suffix applied to it's name between 1924 and 1930. It is looking north-east. The station would continue to operate until 1965.

48514 3A nr Brownhills Stn - 13/6/55

This is a nice view of Class 8F, 48514 from Bescot Shed pulling a mineral train. This site is now surrounded by a large roundabout that forms the junction of Pelsall Road, Chester Road North, Lichfield Road and High Street.

To put the scene in context today, to the far left can be seen the clock and chimney of the old Council House that now forms part of the Park View Centre.

---