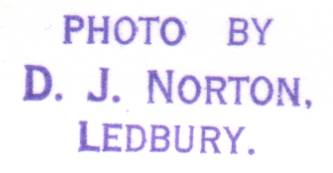 Worcester
I really like Worcester. It is a city that has managed to preserve its sense of history. It has good shops, a lively nightlife and the River Severn flowing through it (although that is often
not
a good thing!). If I did have to live in a city, Worcester would probably be the one I would choose.
After moving to Ledbury, Worcester became more of an interest to my father. Well, with two railway stations (Foregate Street and Shrub Hill), that wasn't surprising...
Note that where old and new pictures are shown side by side, you can click on the old picture to see a larger version
London Rd, Worcester






November 1962

August 2007

These pictures were taken from Bath Road looking towards where London Road joins Sidbury to the south of Worcester city centre. The building in the centre is The Commandery and it has rich history to tell. It was therefore something of a surprise to see how dramatically the roadside part of the building had been modified since the 1960's!

River Severn at Worcester from Train - 29/8/64

I'm afraid I haven't made the effort to catch a train over the Severn to duplicate this view today! However, I did take this picture of the bridge that the photo was taken from.

Worcester Cathedral dominates the scene, as it does today. The riverside area to the bottom left looks very crude compared to the pleasant gardens and path that exists today. Is that the site of the old bus station over to the left?

(Diesel Train Crossing River Severn, Worcester) - ?/?/65

An interesting contrast to the picture above. Taken from the walkway at the side of the river, I think the boat visible to the far left is the same one that can be seen in the forground of the black and white shot. I took this picture of the bridge shown above.

This is one of the last slides my father took so is undated and has no caption. I suspect it was taken in the early months of 1965 judging by the snow on the ground and the low winter sunset. Interesting to see all the buildings on the western side of the river as none of them survive today.

Rectifying House, Worcester






December 1964

August 2007

The Old Rectifying House stands on North Parade, right by the river. It has seen more than its fair share of flooding over the years but continues in business little changed by the passage of time.

---